This blog is dedicated to timely news on what's happening with chapter. Make sure to subscribe to the RSS feeds to be alerted about meeting changes, outings, and goings on.
"Fisherman are born honest, but they get over it."
- Ed Zern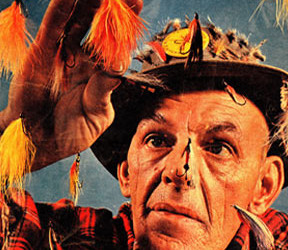 Our 2017 outings have come to a close. Please joins us at Gulden's for our November 9th Business Meeting. Bring your ideas for upcoming outings.
read more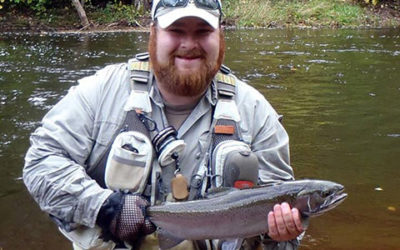 R.I.P. "Big Ed"
Sadly, we wanted to share the news that one of our younger members and good friend, Ed Saindon passed away this past Sunday.
Affectionately known to many in the club as "Big Ed," many of you may remember Ed from when he served as the Club's Secretary for a couple years and Treasurer for a year. Ed had been an active participant prior to moving to Virginia (and more recently to Colorado) to continue his career in theater production and higher education.
Even though he moved from the Twin Cities only a few short years ago, he made it a point to stay connected by taking his vacation to join us annually on the Big Horn River. Ed was a friendly and good-natured spirit that will be missed by all.
The funeral will be on Saturday October 21, 2017 at 11:00am at St. Bernadette Catholic Church in Lakewood, Colorado. The Church address is 7240 W. 12th Ave, Lakewood, CO 80214.
If you wish to send your condolences to Ed's family, his parents address is the following:
Darel & Joan Saindon
205 Carr Street
Lakewood, CO 80226
The Club will be sending flowers for the funeral and taking donations as a memorial for the club's memorial bench, which will be placed near the Rush River in the Martell park in 2018.