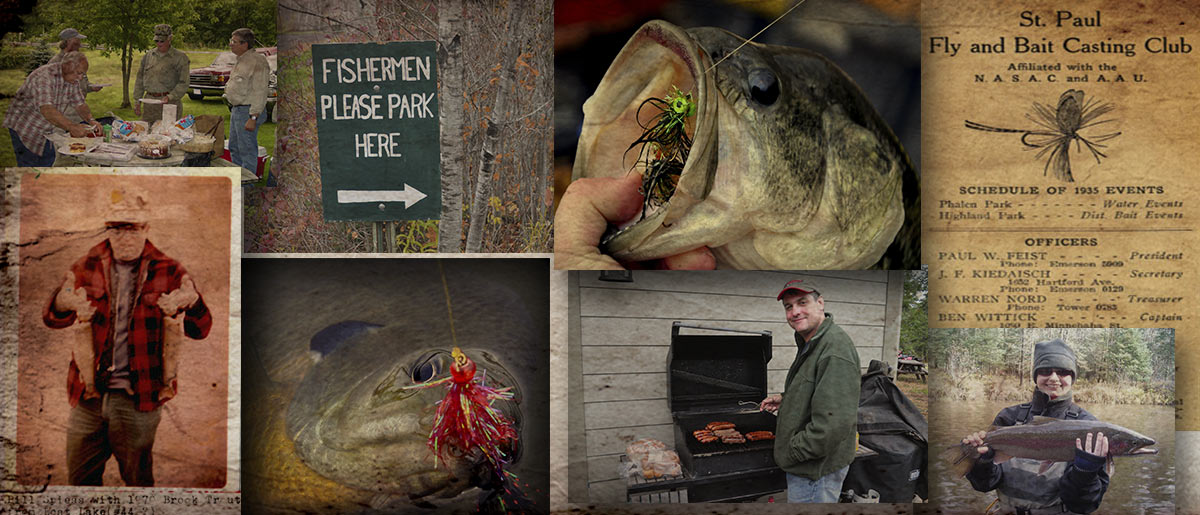 The St. Paul Fly Tiers tries to schedule an outing each month with the exception of November thru February. The outings are at nearby rivers and lakes of Minnesota and Wisconsin. All members and their guests are welcome.
A Typical Outing
Most outings have a mid-day meal with them, either at a restaurant or club picnic-style at waterside. Restaurant meals are normally at the member's expense. The outings include stream and lake fishing for species such as panfish, bass and trout. We've even added a musky outing to try your patience and stamina.
We try to have a set schedule at the beginning of the year, but due to situations beyond our control such as weather,  flooding, fluctuating water levels or the picnic grounds being closed, we may have to move or reschedule outings. We will attempt to give adequate notice on these occasions.*
We strive for excellent adventure and camaraderie with plenty of good food served to all that partake in these wonderful outings. These fishing trips encourage new and old members to explore the wonderful fishing that the Twin Cities region has to offer.
Several trips are scheduled for the entire weekend, while others are single day trips to areas near the Cities. The weekend trips normally take more coordination and frequently require an RSVP, the day trips are more of the "Meet Up" variety where it is more casual and you arrange your own fishing partner(s) but meet for lunch. You must arrange transportation or car pooling in all cases.
Each fishing outing is run by Lunch Captains. These people coordinate arrangements for the meals. Club dues cover the meal cost of picnic outings and the Brule River outings.
*For any questions regarding the club outings contact Bob Anderson at (651) 776-7064 or sign up for our email news for up-to-date outing info.

2017 Outing Schedule
Here is the schedule for the 2017 Outings:
First Spring Trout Outing |  March 12 | River Falls Area
The Club will meet at the South Fork Cafe in River Falls at 9:00am for breakfast and then fish the area for trout.
this is an informal outing. We'll meet for breakfast then split up to fish area streams.
116 S Main St, River Falls, WI 54022
---
Trout Outing | Rush River April 23rd      Meet at Basement Bar in El Paso.
This is an informal club outing. We'll meet at the Basement Bar, time TBD
---
Panfish Outing | Beach Park, South Lindstrom Lake May 21
The May 21st panfish outing will be at Beach Park, South Lindstrom Lake in Lindstrom, MN.
---
Trout Outing Outing | Rush River — June 4th
Meet at the Silver Bridge picnic area where Hwy 63 crosses the Rush River in Martell
Lunch provided by the club, bring your BYOB. Members usually fish on their own, then come to the picnic area for lunch.
We recommend carpooling with other club members.
---
Smallmouth Outing | Snake River Landing — July 9
Meet at the Snake River Landing picnic area at the confluence of the Snake River and St. Croix River
Picnic lunch provided by club at 1:00.
---
Musky / Smallie Outing | Location TBD | August TBD
This is a 2-day outing taking place in northern Wisconsin. More details and exact location TBD,
You must have your own transportation, smallmouth bass and musky flies, and an 8wt to 10wt rod.
Carpooling recommended.
See Bob Anderson for details
---
Trout Weekend | SE Minnesota | Sept. TBD
Lunch free to members on Saturday. Time and location TBD
Note: we are also considering a trip to the North Shore for Pink Salmon stay tuned.
---
Steelhead Outing | Brule River | October 12-15
Our annual Steelhead outing will be October 12th-15th a the "White House" at McNeal's Landing.
There will be supper and a bonfire provided by the club on Saturday evening the14th for paid members and their guest. Bring your own beverage of choice. See the club email for more information
We hope everyone can make it to the outings!
Our 2017 outings have come to a close. Please joins us at Gulden's for our November 9th Business Meeting. Bring your ideas for upcoming outings.
read more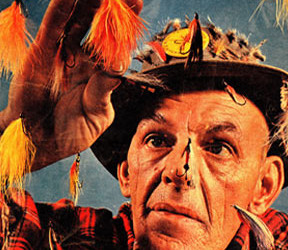 Our 2017 outings have come to a close. Please joins us at Gulden's for our November 9th Business Meeting. Bring your ideas for upcoming outings.
read more